Register for our upcoming FREE webinar taught by Dwayne Moore!
Topic: How to Move a Vision Forward
Description:
There are two major parts to every vision: envisioning (first you see it) and visioneering (then you do it). Founder of NLW International and best-selling author, Dwayne Moore, has had years of experience and success at advancing the visions of pastors he has served under. As CEO of NLWI, Dwayne now leads an international ministry that has trained thousands of leaders in many countries. And it all started with a simple idea-turned-vision he had on a plane ride back in 2015.
In this free one-hour webinar, Dwayne will unpack some of the key practical steps you can take to help move yours and your pastor's God-given vision forward in 2021.
Date/time: Wednesday, 9th of December, 11am US Central Standard Time (Chicago GMT-06:00 time) (7pm South Africa time)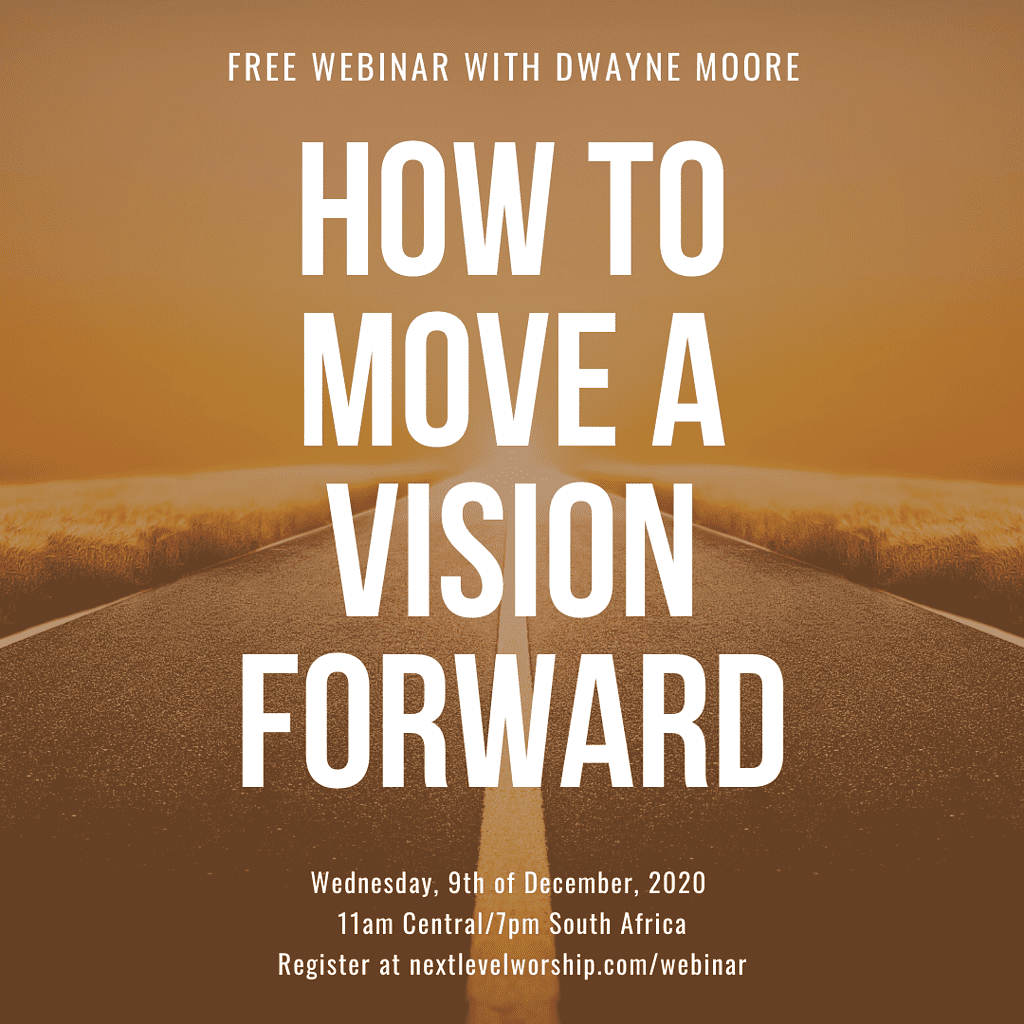 To attend you must register below. Space is limited for this live interactive webinar with Dwayne Moore.