School of Worship Spotlight – Dr. Leon Neto
Associate Professor at Liberty University in Lynchburg, VA
By Savannah Cone
Leon Neto is a professor at Liberty University in the Center for Music and Worship. He has the privilege of teaching voice, guitar, ethnomusicology along with directing Libertad and the Worship Guitar Ensemble. Leon is originally from Brazil where he attended a Baptist Seminary studying under American Missionaries. Leon loves working with Liberty University as he feels he is "coming full circle," since he now has the privilege to train the next generation of American missionaries.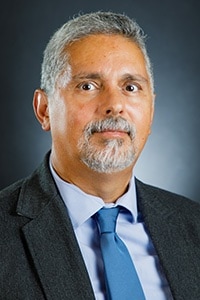 Libertad – Hispanic Worship Ensemble
Leon directs Liberty University's "Libertad" ensemble. Libertad is the Center for Music and Worship's Latio praise band. This team of 11 students utilizes music and languages from cultures around the globe to lead people in worship. He says "Libertad is more than a hispanic praise band," as they have led in songwriting workshops, helped with producing music, and helped to build worship centers. Last year Libertad traveled to minister and serve the Nicaraguan people. Leon says, "Nicaragua is an impoverished area with no Christian music industry." Now, Libertad is collaborating with Nicaragua in writing, recording, and publishing Christian music in their style and language. In the near future, Leon hopes to take Libertad back to Nicaragua and equip its people to write songs in their own language and style. 
Coming to ReFOCUS 2022 . . .
Leon's Libertad ensemble will be attending virtually for ReFOCUS 2022. In Leon's words, he is "really excited about the churches from different countries attending remotely." His ensemble is looking forward to hearing from session speaker experiences and connecting with worship leaders from all over the world. Leon hopes to expose his multi-lingual singing group to authentic worship across the globe. He believes this will be a transformative and encouraging opportunity for students to engage in. Join Leon and NLWI in praying that God will guide them in determining the details of their virtual attendance. 
I am really excited about the churches from different countries attending remotely."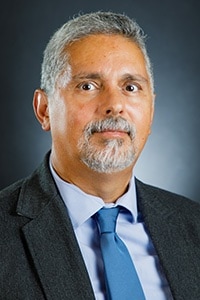 Dr. Leon Neto is a multi-instrumentalist Christian artist, educator, and researcher. He holds a Bachelor degree in Church Music from the Northern Baptist Brazilian Seminary, a B.M. in Music Education from Pernambuco Federal University (Brazil), a Master of Arts in Music (Vocal Performance and Musicology) from Campbellsville University, KY, and a Doctor of Musical Arts in Vocal Pedagogy from Shenandoah Conservatory of Shenandoah University, VA.