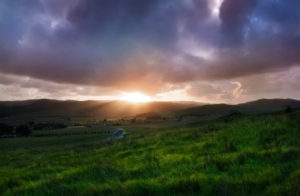 In Part 1 and Part 2, we looked at "What Is Lifestyle Worship?" Part 3 of this 4-part teaching series is "Whom Do You Worship?" Today we will consider some reasons we should worship…
When my boys were young, they could almost always make me smile, no matter what they were doing. I remember watching them play with their GI Joes and Rescue Heroes and listening to them laughing as they watched their favorite cartoon or played in the dirt. Sometimes my wife and I would stand in their rooms late at night just to see them sleeping. Those guys didn't have to be doing something in order to please us. They brought us joy and pleasure simply because of who they are: our sons.
Do you remember what God said when He finished creating man and woman on the sixth day? He said it was "very good" (Genesis 1:31). Think about that. They had not even had the chance to do anything, yet He was pleased with them. He enjoyed their company as He walked in the cool of the day with them. They were made in His image; they were a reflection of Him. They brought Him glory simply because of who they were.
Blesses Him
[perfectpullquote align="right" cite="" link="" color="" class="" size=""]As God's children we bring Him glory, too. Like Adam and Eve, we are created to praise Him with our lives.[/perfectpullquote]
As God's children we bring Him glory, too. Like Adam and Eve, we are created to praise Him with our lives. Do yourself a favor and read Ephesians 1:3-14. As you read it, notice how many times Paul repeats this incredible theme: "to the praise of his glory." Paul wanted us to see the purpose for our being created. All God has done for us and in us is "to the praise of his glorious grace." Amazing as it may sound, because He loves us He has raised us up and seated us with Christ in heavenly realms so we can one day be trophies of His grace.
I love what A.W. Tozer wrote: "If everybody could suddenly have a baptism of pure cheerful belief that God wants and desires us to worship, admire and praise Him, it could transform us overnight into the most radiantly happy people in the world. We would finally discover our purpose: that God delights in us and longs for our fellowship."1
Changes Us
As we get to know God through fellowship and worship of Him, we begin to realize several benefits. Granted, we should worship the Lord simply because He demands, desires, and deserves it. However, there are some fantastic "perks" to knowing and worshiping our heavenly Father.
In The God You Can Know, Dan DeHaan lists some of the benefits. Just try to wrap your mind and heart around this list:
Character development—Colossians 3:2 counsels us, "Set your minds on things above, not on earthly things." We always become what we worship. If we focus on the world or other individuals, we'll become like them. If we focus on God, we'll become like Him. One of my favorite verses is 2 Corinthians 3:18. Here's a great summary of this verse: "Gaze on Him and be transformed."
As Dan DeHaan puts it, "Find me a worshiper of God, and I will show you a stable man with his mind in control, ready to meet the present hour with refreshment from above."2 Now that's the kind of person I want to be, don't you?
Freedom from intimidation—We should abound in our own established faith and not be overawed by so-called "super-saints." We should each be rooted and built up in Christ. Because we are complete in the Lord, His is the only standard we must compare ourselves to. After all, according to Romans 8:31, "If God is for us, who can be against us?"
Compassion—Rather than trying to "work up" a burden for non-Christians, we will quite naturally develop compassion for them as we get to know God and gain His heart. After all, who has a greater desire to see this world come to a saving faith in Jesus than His Father? He sent his Son to live with us; then God, the Father, watched as His only Son was rejected and crucified.
All that grief and suffering Jesus endured was necessary to buy us back and give us life. "You are familiar with the generosity of our Master, Jesus Christ. Rich as he was, he gave it all away for us—in one stroke he became poor and we became rich" (2 Corinthians 8:9, The Message).
True satisfaction in God—Listen to how Paul described satisfaction. He wrote, "I know what it is to be in need, and I know what it is to have plenty. I have learned the secret of being content in any and every situation, whether well fed or hungry, whether living in plenty or in want. I can do all this through him who gives me strength" (Philippians 4:12-13 NLT).
[perfectpullquote align="right" cite="" link="" color="" class="" size=""]To discover true satisfaction we must come to the right table to be filled.[/perfectpullquote]
To discover true satisfaction we must come to the right table to be filled. Jesus said, "You're blessed when you've worked up a good appetite for God. He's food and drink in the best meal you'll ever eat" (Matthew 5:6, The Message). I've heard that we should never go grocery shopping when we're hungry because we'll be tempted to make unhealthy choices. In the same way, once we've feasted on the bread of God, nothing else is nearly as tempting.3
Simply Because
The secret to lifestyle, life-changing worship is this: Feast on the Lord every day. Turn your eyes and heart toward Him, and as the old song says, "the things of this world will grow strangely dim, in the light of His glory and grace."
Ultimately, our best reason to praise Him is simply because He's worthy–every day of every year for the rest of our lives and throughout all eternity.
1A.W. Tozer, The Purpose of Man (Minnesota: Bethany House Publishers, 2009), 52.
2Dan DeHaan, The God You Can Know (Chicago: Moody Press, 1982), 17.
3Parts of this article are excerpted from Week 3 of Pure Praise: a Heart-focused Bible Study on Worship.
Want to LISTEN to this article? Go to our Podcast.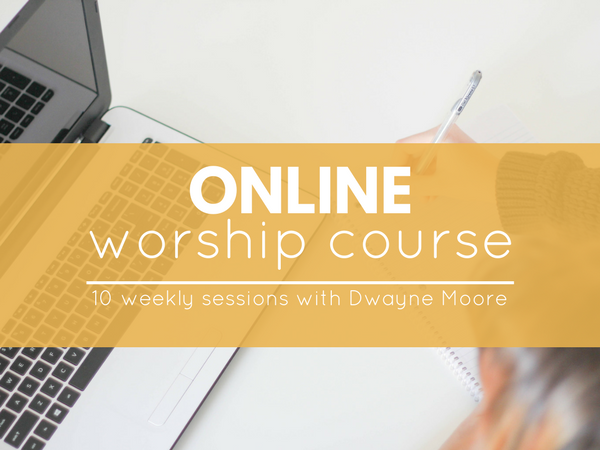 Learn from Dwayne Moore about worship and leadership at this year's Online Worship Course. Sign up today for EARLY BIRD SAVINGS! One of the main sessions in this course deals with planning effective worship services that flow, and you might even hear a cake reference!

And don't forget about the FREE webinar on August 3rd! You can sign up today and join the many that have already registered! It is an hour-long teaching with Dwayne — we know you'll leave encouraged!
Podcast: Play in new window | Download | Embed