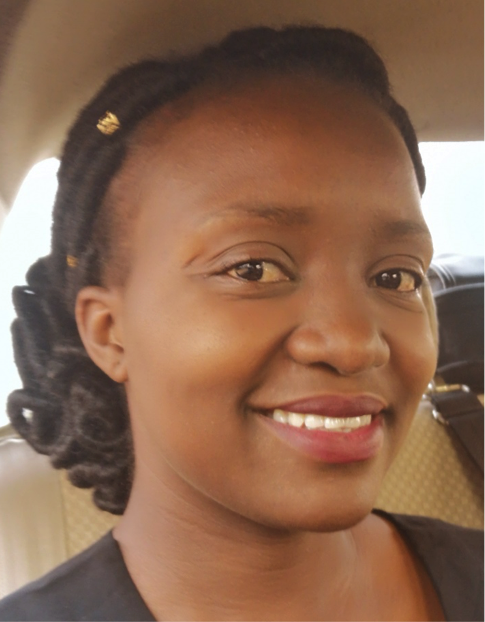 Impact Profile: Kabwe Mbasela
Name: Kabwe Musonda Mbasela
Age: 33
Country: Zambia, Africa
Role: Children's church leader/worshipper
Kabwe's Story
Meet Kabwe, a praise member and leader for children's church from Kitwe Zambia…
"I first heard about NLW from Pastor Donald Kutala who had at the moment been in contact with Dwayne Moore about a worship program to equip Christians with the true knowledge of worship. I love to sing, it has always been easier for me to express myself in repose to Gods word through song and I would hear God speak to me through Music but I didn't really have knowledge on the true meaning of worship. I believe that Pastor Donald had seen that desire in me hence he recommended me for the program. By the grace of God I, together with two other ladies, where the first three Zambians to be trained through the coaching program.
My mentor was and still is Jessica Farmer, a Christian and worship ministry assistant at Parkview Church Palm Coast. NLWI paired us together, and I must say it was a match made in heaven. We went through our 6 months of training through NLW's Sponsorship Program, constantly pouring into one another with encouragements and prayer. This really helped me have a bigger picture about worship. Not only did I grow in my worship life but I learnt to see God in every situation.
I attended the very first Intensive School program. This equipped me in such a way that I was able to even explain true worship to others. Inward, outward and upward worship, our base line. The Intensive School in Zimbabwe last August which I attended too and the experience was like no other. I was with the US team that was going round villages preaching the word to the children. The whole time we were visiting different groups, I was with the singing group and we taught the children new songs and true meaning of worship. I loved that I was able to be a part of that because it made me so grateful in life, not taking anything for granted. I really had a glimpse of heaven."
NLWI's Impact
As a result of NLWI's investment into her, Kabwe was asked to take up the role of the leading children's ministry at her local church. Through the knowledge learned at NLWI she has introduced the worship aspect into the children's ministry.
In her own words, "We have sessions where we learn about who God is and why we should worship him truly. We have also started learning songs and music. It has been a desire from NLW to not leave the children behind as we teach about worship, and I truly believe that is why am with NLW to impact the children to know what true worship is. Can't wait for us to have a worship camp for children."
---
"I am very thankful to God firstly because noting that is can be without him. To NLW for allowing me to be part of this great ministry to meet so many new people and to have a glimpse of heaven with people from various nationalities but all for a common goal to see Christ preached and to worship him. Am grateful for what NLW has done and my prayer is that we pick this mantle up in our countries and reach the furthest places and teach."

Kabwe Musonda Mbasela
---
Ways You Can Partner with NLWI
Be a Prayer Partner
Donate to us
Use our Resources
Join Us on a Mission Trip
Volunteer at a US Conference
---