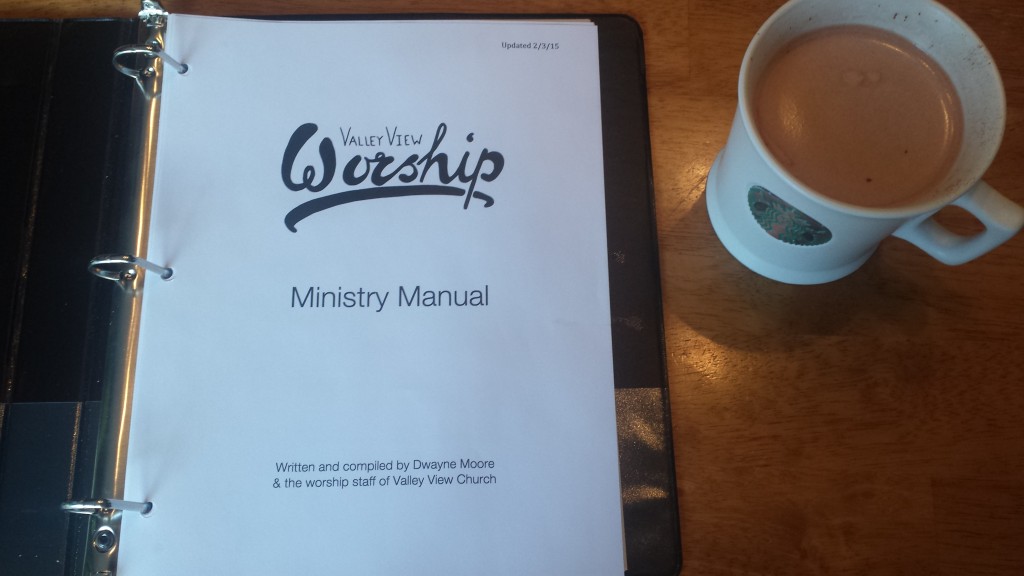 Join Dwayne for a FREE hour-long webinar on Thursday, March 5 at 2:00 PM EST (-5 GMT). It's called "Navigating the Worship Ministry Manual."
There are so many pages and so much material in the manual. We know it may seem a bit overwhelming to plow through! Dwayne Moore, worship pastor at Valley View Church, wrote the manual and would love to help you customize the manual to work for YOUR ministry. Dwayne will explain each section of the manual and help you decide what you really need to keep and what you don't need.
NOTE: Those who attend the Webinar will also have the opportunity to do a one-on-one follow-up conference call with Dwayne to ask specific questions and get personalized advice and help.
Need to download the Worship Ministry Manual again? Go here.
Please complete the form below to register for this hour-long webinar with Dwayne Moore. Thanks!