This workbook is designed for pastors, worship leaders, elders, small group leaders and other church leaders. Business leaders and professionals can also glean from the principles. DOWNLOAD IT FOR FREE BELOW!
What big idea do you have?
Is there an idea planted deep inside you that you just can't quite shake?
It may be something that's been between you and God. No one else knows about your idea.

Perhaps it is something that's been in the back of your mind for a while, and you think it would be awesome if you could help do this with your church or your organization. Within the broad scope of ministry, what is an idea you have that you can't seem to let go of?

You may not even know for sure if it's a "vision," so to speak. You just know it's a really cool and intriguing idea, and you're trying to discern whether it might be something God is stirring up inside you.
Vision is powerful because it can motivate a team toward great success and effectiveness. There are at least two major stages to every worthwhile vision. There's the envisioning stage, which is when you first see it in your mind and heart, and then there's the visioneering. That is when you actually decide to do it. We will help you work through both stages in this workbook. Take your time. Don't rush through this process.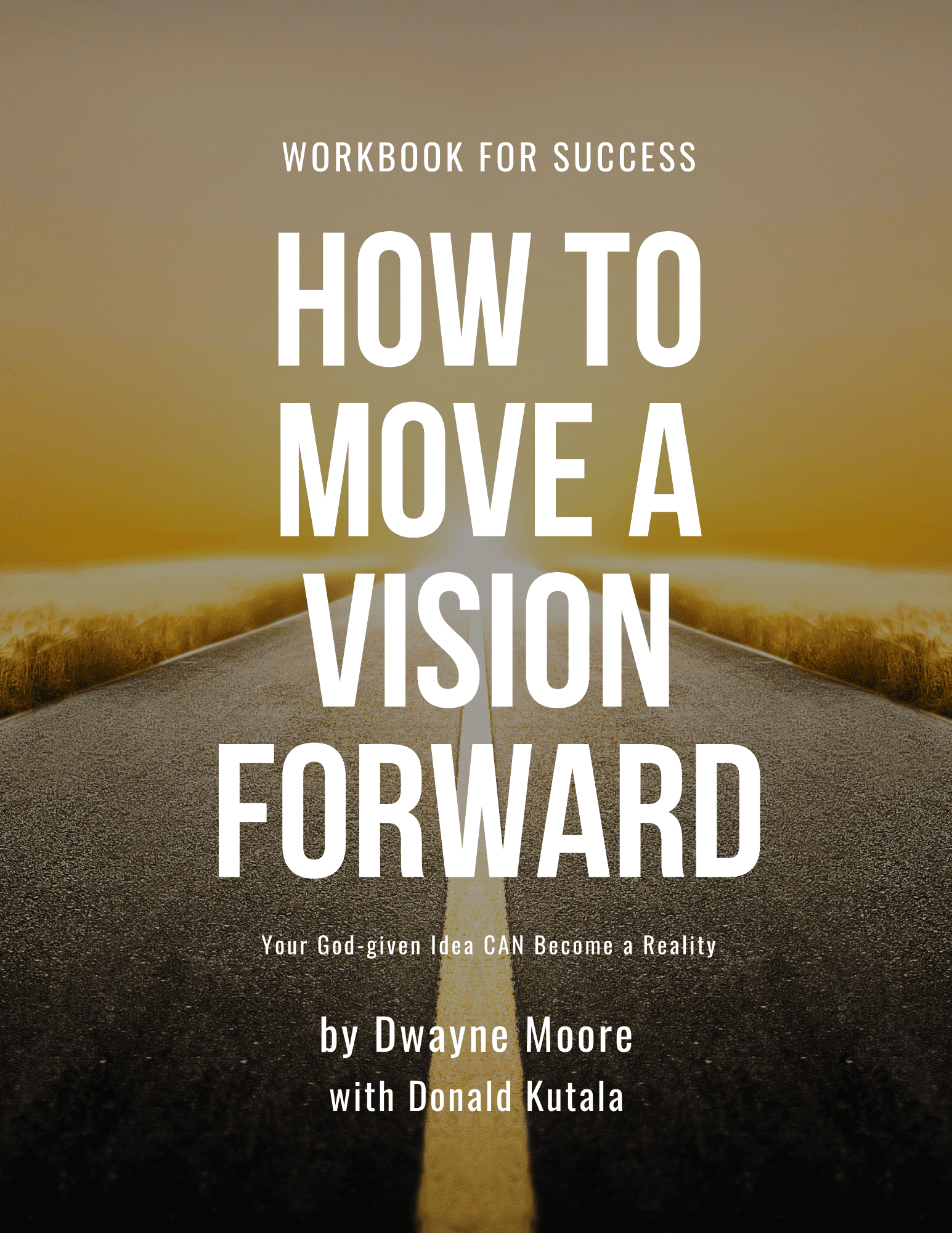 Our goals for writing this 47-page book are, firstly, to help you establish whether your idea is God-given and worth pursuing, and secondly, to help you determine the best ways to move it forward. Complete the form below to get started toward your God-given vision!
Topics covered include:
The Value of Vision, What Every Organization Needs, Envisioning, God-thing?, 3 Questions Before You Start, Where Vision Flows From, Visioneering, As You Do the Vision, Financing the Vision, Tech-savvy, Qualities Needed for Advancers, Next Steps, Planning for Success (worksheet), The Importance of Momentum, After the Vision, More Resources
NOTE: The PDF file should open immediately after you submit this form. Then you can simply download the PDF onto your computer or phone.