"An immersive global worship experience" ~Dwayne Moore, founder of ReFOCUS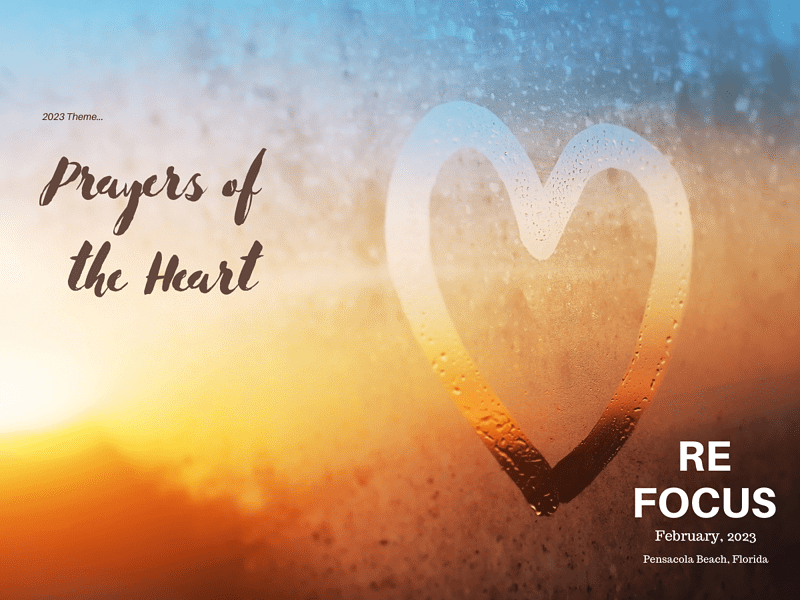 ReFOCUS Retreat is coming February 23-25, 2023!
Live & in-person at Olive Baptist Church in Pensacola, Florida
10 minutes from the beautiful sands of Pensacola Beach
Also

online

for access from around the globe
Speakers include Dwayne Moore, David Edwards, & more!
Musical artists include recording artists Donald Kutala (all the way from Africa) and Testify Worship Choir from Nashville!
Interact with worshipers and worship teams around the world
An immersive, interactive, refreshing time of worship with 1000+ worshipers around the globe!
ONLY $49 for an Individual Pass and $349 for a Group Host Pass!
Buy a Personal Pass, OR purchase the Group Pass and have a retreat of your own! Custom pick. You can choose which messages and praise sets you want to watch alone or with your team. Both the Personal and the Group Pass come with a Retreat booklet–for daily devotionals, small group questions and session notes! The Group Pass has EVERYTHING you need to have your very own spiritually renewing retreat experience!
ReFOCUS 23′ Personalities include…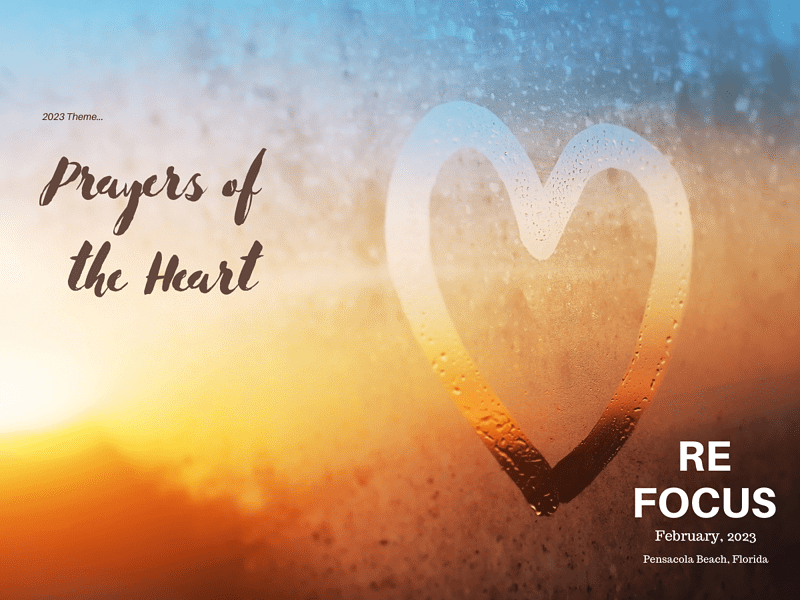 4 powerful sessions of teaching & worship with Dwayne Moore, Donald Kutala and many others!
Theme for ReFOCUS '23: "Prayers from the Heart"
We will address what prayer is, how we can develop a worshiping heart from prayer, and why heart-full prayer is imperative for a worship team. We will also look at practical ways to demonstrate as leaders a heart of worship in how we prepare, practice and interact with our fellow team members and congregation.
Churches and universities on multiple continents will come together online and in-person for a powerful and unique experience of worship and teaching.
Don't miss out. Register HERE TODAY!
What is the schedule for the retreat?
Next Level Worship
2022-10-04T20:58:47-05:00
COUNTRY TIMES FOR MAIN SESSIONS:
USA:
Thursday, February 23, 6pm MST/7pm CST/8pm EST- Session One
Friday, February 24, 8am MST/9am CST/10am EST- Session Two
Friday, February 24, 2:30pm MST/3:30pm CST/4:30pm EST – Workshops
Friday, February 24, 6pm MST/7pm CST/8pm EST- Session Three
Saturday, February 25, 8am MST/9am CST/10am EST- Session Four
Mexico City:
Thursday, February 23, 7pm  – Session One
Friday, February 24, 9am – Session Two
Friday, February 24, 3:30pm – Workshops
Friday, February 24, 7pm – Session Three
Saturday, February 25, 9am – Session Four
Zimbabwe, Zambia, Botswana, Malawi, South Africa:
Thursday, 23 February, 3:00am CAT- Session One
Friday, 24 February, 5:00pm CAT- Session Two
Friday, 24 February, 11:30pm – Workshops
Saturday, 25 February, 3:00am CAT- Session Three
Saturday, 25 February, 5:00pm CAT- Session Four
Ghana:
Friday, 24 February, 1:00am CAT- Session One
Friday, 24 February, 3:00pm CAT- Session Two
Friday, 24 February, 10:30pm – Workshops
Saturday, 25 February, 1:00am CAT- Session Three
Saturday, 25 February, 3:00pm CAT- Session Four
Kenya, Ethiopia, Uganda:
Friday, 24 February, 4am EAT- Session One
Friday, 24 February, 6pm EAT- Session Two
Saturday, 25 February, 12:30am – Workshops
Saturday, 25 February, 4am EAT- Session Three
Saturday, 25 February, 6pm EAT- Session Four
Bangladesh:
Friday, 24 February, 7am EAT- Session One
Friday, 24 February, 9pm EAT- Session Two
Friday, 24 February, 3:30pm – Workshops
Saturday, 25 February, 7am EAT- Session Three
Saturday, 25 February, 9pm EAT- Session Four
Myanmar:
Friday, 24 February, 7:30am  – Session One
Friday, 24 February, 9:30pm – Session Two
Saturday, 25 February, 4:00am – Workshops
Saturday, 25 February, 7:30am – Session Three
Saturday, 25 February, 9:30pm – Session Four