"An immersive global worship experience" ~Dwayne Moore, founder of ReFOCUS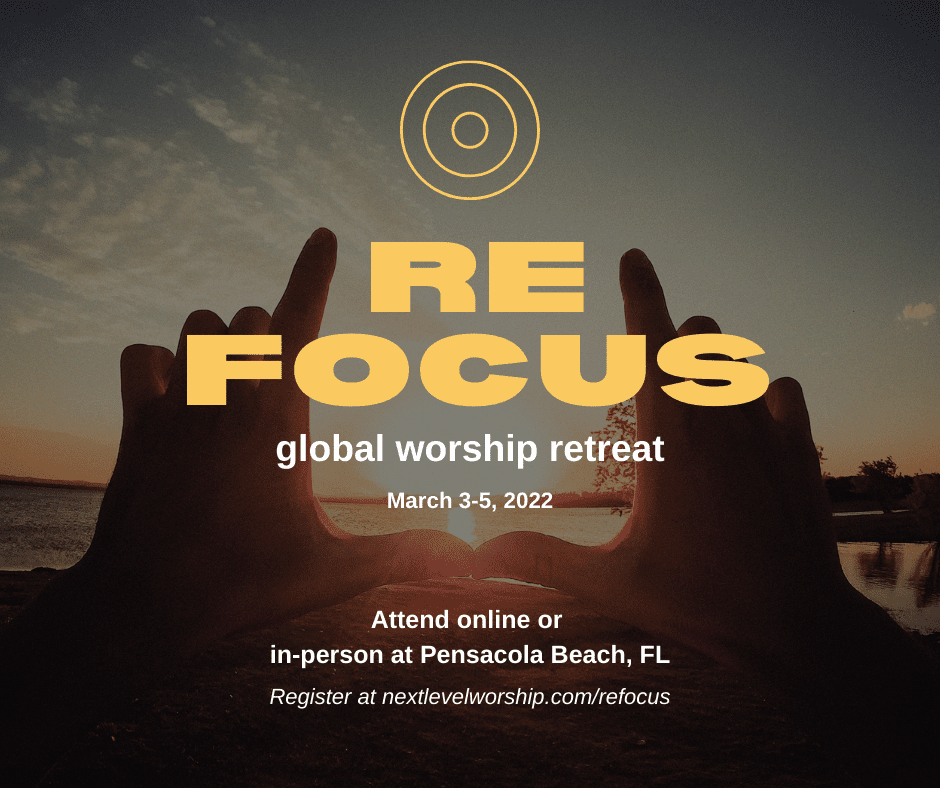 ReFOCUS Retreat is coming March 3-5, 2022!
Live & in-person at Olive Baptist Church in Pensacola, Florida
10 minutes from the beautiful sands of Pensacola Beach
Also

online

for access from around the globe
Several amazing speakers and musicians talking about worship & worship leadership (to be announced soon)
Interact with believers around the world
An immersive, interactive, refreshing time of worship
Early Bird Pricing is ONLY $39 for an Individual Pass and $299 for a Group Host Pass (Hurry! Offer ends soon)
Buy a Personal Pass, OR purchase the Group Pass and have a retreat of your own! Custom pick. You can choose which messages and praise sets you want to watch alone or with your team. Both the Personal and the Group Pass come with a Retreat booklet–for daily devotionals, small group questions and session notes! The Group Pass has EVERYTHING you need to have your very own spiritually renewing retreat experience!
ReFOCUS 22′ personalities to be announced soon!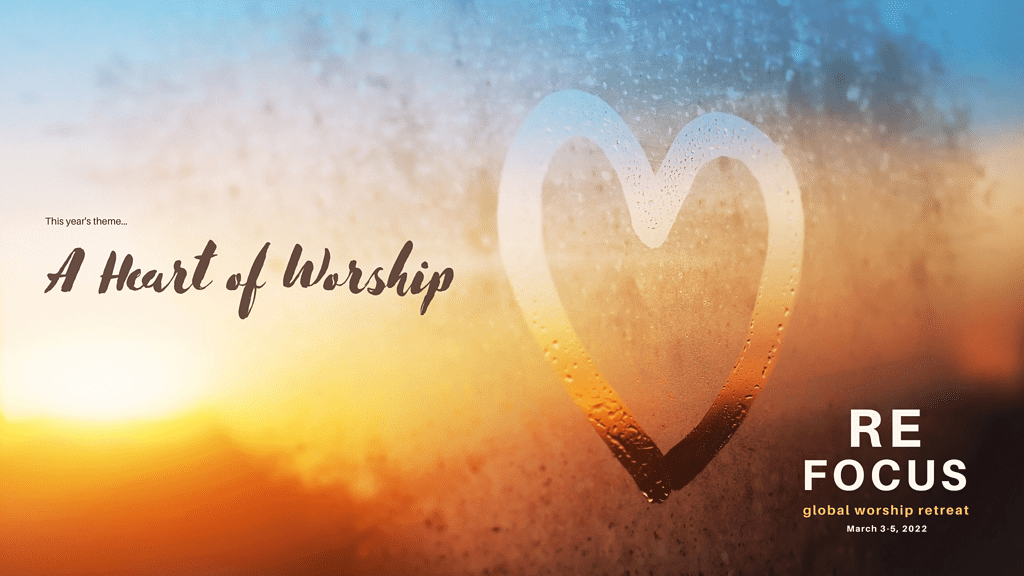 ReFOCUS Global Worship Retreat
4 powerful sessions of teaching & worship with Dwayne Moore and many others!
Theme for ReFOCUS '22: "A Heart of Worship"
In 2021, churches and universities in 21 countries on 5 continents came together online for a powerful and unique experience of worship and teaching. IMAGINE how much better it will be when even MORE churches, schools and countries join us in 2022!
This video was for ReFOCUS '21.