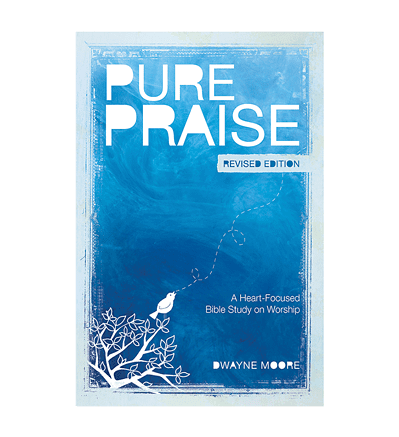 "This study has the potential to change your entire worship team." –Darlene Zschech
The REVISED EDITION of Pure Praise is a 9-week daily, in-depth worship study with space to journal on each day. This revised edition has updated statistics, illustrations and content.
Contains 45 total daily lessons and 45 daily exercises in praise!

176 pages/perfect-bound paperback; Dimensions: 6 x 9 x .5

Includes Small Group Sessions
Chapter Titles
Week 1: Understanding Worship

Week 2: Understanding Praise

Week 3: The God We Worship

Week 4: Hearing from God

Week 5: Five Essentials for Effective Worship Services

Week 6: Appointed to Lead

Week 7: Using Our Tools Wisely

Week 8: Five Goals for Lead Worshippers

Week 9: Five Keys to Finishing Well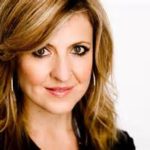 "Pure Praise is a refreshing and greatly needed tool in the Body of Christ for both worshippers and worship teams…These daily, intimate encounters with God can help us fall more in love with our Father—which is the very essence of Biblical worship…This study has the potential to transform entire worship teams to see themselves first of all, not as musicians and performers, but more importantly, as servants to other people and to the Most High."
Darlene Zschech, author and songwriter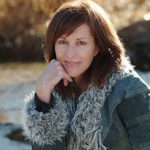 "If you feel like God has left the building, your life, or both, hold that thought. Because Dwayne Moore is going to teach you how God wants to saturate every nook and cranny, every nano-second of your existence. A mind and soul journey into the heart of God, Pure Praise is the primer for worship leaders."
Sally Morgenthaler, author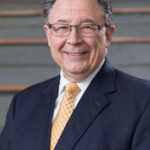 "Pure Praise is an incredible resource. The book is a valuable tool for teaching and practicing worship. Great organization. Timeless application…As my students in our school integrate the principles in this book into their daily habit of worship, they too will learn that, when they honor and exalt God, they will experience 'Pure Praise' first hand."
Dr. Vernon Whaley, former Dean of the School of Music, Liberty University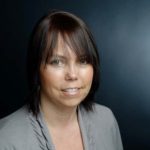 "Dwayne Moore has a writing style that makes you feel like he's right there with you, walking you through each devotional. Pure Praise is highly relational and delivered in a way that will minister to you in your personal worship journey as well as find its way into your worship training resource library. This book will help you understand not only the meaning of worship, but also provide you with real tools for leading and ministering in your role as the worship leader."
Julie Reid, former Executive Director at Worship Leader Magazine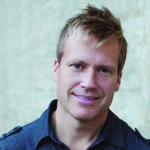 "Dwayne's study is a home run…to help move people to the next level in their worship…Pure Praise is such a vitally needed resource for church members, worship leaders, praise teams, choirs, orchestras and bands. It is simple to use, yet powerful and effective."
Charles Billingsley, teaching pastor and worship artist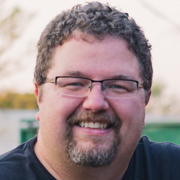 "Pure Praise helped transform my understanding of worship when I was a student at Liberty University. Since then I've used it with all my worship teams to help form in them hearts of worship. Get a copy of Pure Praise for everyone on your ministry team. It will have a profound and transformative impact on your team and, if heeded, the worshippers in your church."
Josh Anders, worship and creative arts pastor The Pointe Church, Fort Wayne, Indiana
Over 200 5-STAR Rating Customer Reviews on Amazon and Christianbook.com!
"…a comprehensive guide to worship leading. Pure Praise is thorough and well researched; no stone is left unturned. The various application questions and exercises make the book very accessible and ultimately practical. I highly recommend this book!" — Rory Noland, author of Heart of the Artist

"…very good and useful for the church. So much misunderstanding of the nature of worship among the laity; (Pure Praise) would be helpful throughout the evangelical community. I pray that God will multiply its use in future months and years. I have encouraged our students to give it a try with their choirs, worship teams, and entire Church bodies if at all possible." — Dr. Gordon Borror, formerchair of the Music Ministry Department, Southwestern Seminary, Fort Worth, TX

"This study has revolutionized our choir and helped bring revival to our entire church." — Dr. Clay Hallmark, pastor, First Baptist Church, Marion, AR

"Pure Praise is a study for worship teams and worshippers that strips away the glam and flash and gets back to the heart of worship. If your church's worship is on autopilot, this nine-week study by Dwayne Moore will inspire new passion and understanding." —Rick Warren's Ministry Toolbox, Issue #369

"This is an awesome book that every worship pastor, choir, orchestra, praise team and worshiper in the pew should read!" — Mike Parks, Associate Pastor for Worship, Green Acres Baptist Church, Tyler, TX

"Pure Praise…is a tremendous tool for anyone in the worship/arts arena of ministry. There is a tremendous need for those of us who have the privilege of leading or designing corporate worship to be private worshipers who are grounded in our view of God. These devotional tools provide church artists and pastors with a rich understanding of the purpose of what we do and the kind of heart condition we need to bring to our God-given responsibility." — Nancy Beach, author and teaching pastor at Willow Creek Community Church, Chicago, IL

"Pure Praise…can be a help to churches and worship leaders everywhere…What Dwayne has written is a gift to every church. We highly recommend it." — Tim WildmonandRay Prichard,hosts ofToday's Issues on American Family Radio

"I bought 100 of Dwayne's books…before we held our annual worship retreat. The impact of this experience was beyond anything I could have imagined. The retreat was last summer, and we are still talking about that weekend and the impact Dwayne's materials have had on worship at our church. Even my Senior Pastor has commented on the 'change in energy, attitude and overall passion for worship' that has been demonstrated each week by our choirs, orchestra, praise leaders and AV techs." — Mark Hutsko, minister of music, Jersey Baptist Church, Pataskala, OH