Take worship beyond the church walls
WorshipLife: Honoring God in the Everyday is a church-wide alignment series to saturate your entire church in biblical, whole-life worship.
The WorshipLife Pastor's Kit includes:
Outlines for sermons and weekend services,
One small group leaders guide
One journal containing personal and family devotionals
Teaching and promotional videos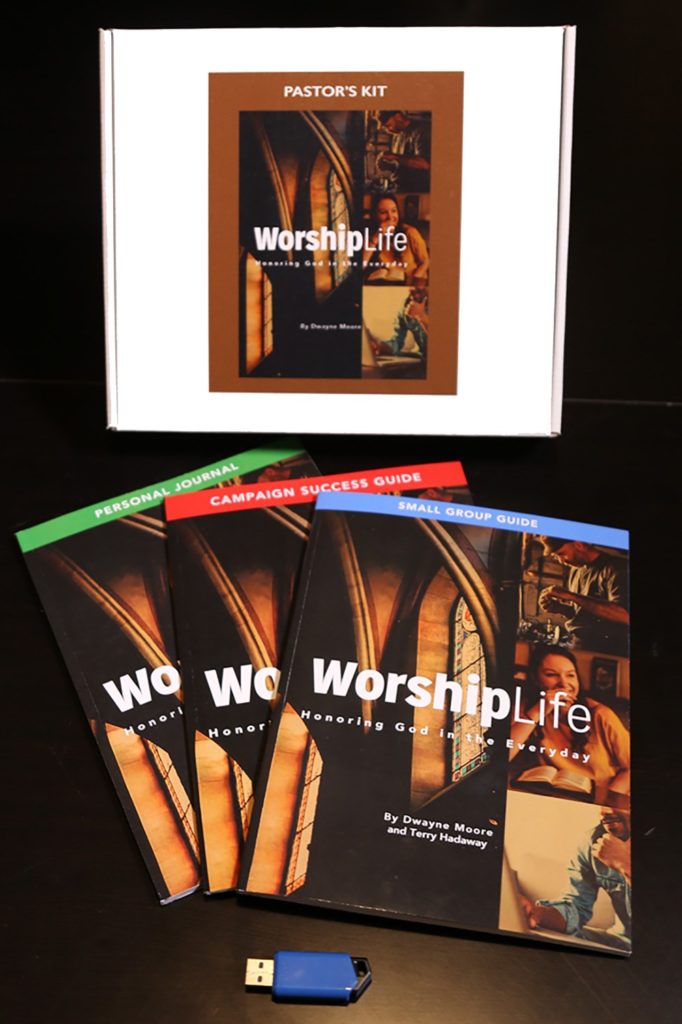 Lead your church to…
Offer biblical worship in their daily lives.
Get to know God more through personal time in the Word.
Prefer other's worship styles and preferences above their own.
Improve the quality and impact of your weekend services.
This 5-week study will help your congregation…
Reconnect to God and each other
Reaffirm their faith and commitment
Revitalize their desire to witness
"This study helped bring revival to our entire church."
"We went through WorshipLife as a church…It was an amazing time for our church family learning about true worship with our whole lives."
"This will renew your church's understanding and experiencing of true, biblical worship."