Live To Win: A 40-Day Church Experience
Live To Win is the newest small group study and church campaign by Dwayne Moore and Terry Hadaway! It's proven to be life-changing and simple to use by churches who've already done it!
[button link="http://files.nextlevelworship.com/LivetoWinCampaignSuccessGuide.pdf" type="small" color="blue" newwindow="yes"] Download the FREE Campaign Success Guide[/button]
The Live To Win Campaign Starter Kit includes:
Small Group Coaching Manual (includes lessons)

Pastor's Sermons

Family Devotionals

Promotional posters and other items
Download the Love To Win materials above and print UNLIMITED copies for your church! You can potentially save hundreds of $$!

PLUS, get 20% OFF when you order Heaven's Praise books for your congregation or small group!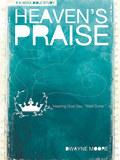 The daily devotional study each person uses during Live To Win is Heaven's Praise: Hearing God Say Well Done (purchased separately)
"While many succeed in life… far fewer actually succeed at life. Live to win!" — Heaven's Praise, p. 13
[tabs slidertype="top tabs" auto="no"] [tabcontainer] [tabtext]Testimonials[/tabtext] [tabtext]Authors[/tabtext] [tabtext]Campaign Resources[/tabtext] [tabtext]Trailer Video[/tabtext] [/tabcontainer] [tabcontent] [tab]
What Pastors Have Said about Live to Win
Dwayne Moore's book, Heaven's Praise, and the other materials for Live to Win are
among the best we've ever used in our church. They are far better than many of the studies
we've used by higher profile authors. We were privileged to be a pilot church for this great campaign. We saw a spike in attendance, a huge level of participation both in worship and in small groups, and we experienced people making significant decisions. I had the privilege of writing the sermon material for this great resource. Let me recommend it to you without reservation.

— Dr. Clay Hallmark, First Baptist Church, Marion, AR
Live to Win really brought our church, and families, and small groups together using one book with one Bible study and family devotionals; It created some unity for our church. It really gave an amazing sense of living with eternity in mind. It kept building toward the final week, teaching us that every moment matters. It gives everyone an eternal perspective, climaxing at the end of the study. It solidified in our minds the reality of one day standing before Jesus. It really impacted my life personally.

— Nathan Driscoll Grace Community Church, Northfield, VT
All our classes and small groups grew in numbers during Live to Win. Our worship services held at higher numbers because people were reading the Heaven's Praise books. They 'bought in' and didn't want to miss what was happening. New families were coming who wanted to be part of this study. Even some who attended other churches came to our small groups just for the 'adventure'.

— Chris Dodson, Monticello Christian Church, Monticello, IN
Other than a study by Francis Chan, Live to Win is the best study our church has ever done. I've never seen people get connected as well as they do with Live to Win. Everyone related to the materials. More than just a Bible study, this campaign really brought people together and caused them to connect together and grow spiritually.

— Dave Wenrich, Boston Harbor Community Church, Boston, MA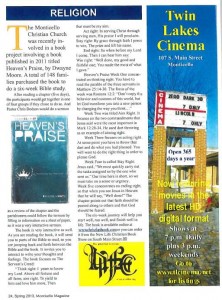 [/tab] [tab]
Dwayne Moore is the visionary behind Live to Win. Dwayne wrote the personal Bible study for Live to Win, the book titled Heaven's Praise: Hearing God Say "Well Done." He also wrote the Family Devotionals for Live to Win. Dwayne is the founder and president of Next Level Worship, a ministry committed to providing quality worship discipleship resources to believers and churches.
Dwayne has written many articles for Pastors.com & Rick Warren's Ministry Toolbox. He is a partner faculty member at Liberty University, which partners with him to give credits for his training courses. Dwayne's books have been endorsed by Mark Hall(Casting Crowns), Darlene Zschech, Jay Strack, Jonathan Falwell (pastor of Thomas Road Baptist Church), Steve Green (president of Hobby Lobby), Scott Dawson, David Nasser, and many more. Learn more about Dwayne and his many resources for churches at NextLevelWorship.com.
Dr. Terry Hadaway wrote the Small Group Guide for Live to Win. Terry has written Bible studies for Charles Stanley, Max Lucado, John Maxwell, Chuck Swindoll , Billy Graham, and others. He is the author of What-If Thinking: Avoiding Chaos in Everyday Life. His blog is at www.liveyourwhy.net. Terry has served in churches of various sizes of 500 to 10,000. His materials are used around the world to help disciple Christians toward spiritual maturity. Terry has taught at several colleges and universities. (Oh, and he's also a certified "coffee-nerd" who roasts his own coffee!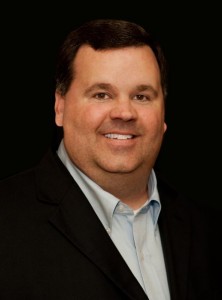 Dr. Clay Hallmark contributed the sermon outlines for Live to Win. Dr. Hallmark has served as the Senior Pastor at the First Baptist Church of Marion, Arkansas since May 1, 2001. First Marion is one of the leading churches in the Arkansas Baptist State Convention in baptisms each year. He is a national leader in the FAITH Evangelism through the Sunday School strategy and has done extensive mission work throughout Brazil. Dr. Hallmark is the past President of the Arkansas Baptist State Convention (2009-2010, 2010-2011), past President of the ABSC Pastor's Conference (2007) and past president of the ABSC Executive Board (2004-2005, 2005-2006). For more information or to contact Clay, visit www.clayhallmark.com.
[/tab] [tab]
Campaign Resources
Poster images (included when you purchase the Campaign Starter Kit):
[nggallery id=1]
[/tab]
[tab]
Trailor video for Live to Win
[/tab]
[/tabcontent] [/tabs]