[vc_row][vc_column width="1/2″][vc_single_image image="3611″ img_size="400×600″ alignment="center" style="vc_box_shadow" onclick="zoom" css_animation="none"][/vc_column][vc_column width="1/2″][vc_empty_space height="60px"][vc_custom_heading text=""An important, encouraging book for all those who wish, one day, to hear those two beautiful words from our Savior: 'Well done.'"
~Jonathan Falwell" font_container="tag:h2|text_align:center|color:%23939393″ use_theme_fonts="yes"][vc_empty_space height="50px"][vc_btn title="ORDER HERE" color="orange" size="lg" link="url:https%3A%2F%2Fwww.nextlevelworship.com%2Fproduct%2Fheavens-praise-hearing-god-say-well-done%2F|||"][vc_empty_space height="45px"][vc_empty_space][vc_empty_space][/vc_column][/vc_row][vc_section css=".vc_custom_1482906224432{margin-top: 10px !important;margin-bottom: 10px !important;border-top-width: 10px !important;border-bottom-width: 10px !important;padding-top: 10px !important;padding-bottom: 10px !important;background-color: #f7f7f7 !important;}"][vc_row][vc_column][vc_custom_heading text="EXCERPT" font_container="tag:h2|text_align:center" use_theme_fonts="yes"][vc_column_text]"Imagine you're standing before Jesus at the judgment seat of Christ. Others are probably there watching you as well. The Lord begins reviewing your deeds, including your unconfessed sins, things you did and thought in secret, your attitudes, your accomplishments. This is your 'final exam'…He's looking up at you. He's now gazing directly toward you. Your eyes meet his. Even though this is a time of judgment, you suddenly feel unexpectedly comforted deep inside, because his eyes seem to reveal compassion and deep love for you…His lips finally begin to form a word. He's starting to speak. He says to you…"
–from Week 6 of Heaven's Praise[/vc_column_text][vc_btn title="DOWNLOAD SAMPLE" color="orange" size="lg" align="center" button_block="true" custom_onclick="true" link="url:http%3A%2F%2Fwww.nextlevelworship.com%2Fheavens-praise-download%2F||target:%20_blank|"][vc_video link="https://www.youtube.com/watch?v=7AgDg5o0RMI&t=84s" el_width="80″ align="center"][vc_custom_heading text="REVIEWS" font_container="tag:h2|text_align:center" use_theme_fonts="yes" css=".vc_custom_1482906012711{padding-bottom: 0px !important;}"][/vc_column][/vc_row][vc_row css=".vc_custom_1482906101964{margin-top: 10px !important;margin-bottom: 10px !important;border-top-width: 0px !important;border-bottom-width: 0px !important;padding-top: 0px !important;padding-bottom: 0px !important;}"][vc_column width="1/3″][vc_column_text]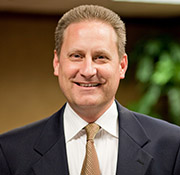 ""Heaven's Praise is a journey to better know the heart of God. The more we know God's heart the more we will be compelled to follow his loving guidance. Anyone who seriously considers what Dwayne has presented in Heaven's Praise will be richly rewarded."
Steve Green, President of Hobby Lobby Stores, Inc.[/vc_column_text][/vc_column][vc_column width="1/3″][vc_column_text]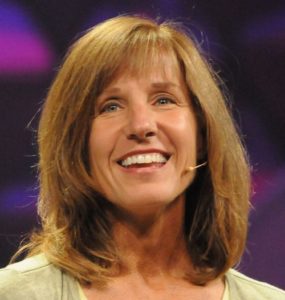 ""Engaging in this study will delight your soul and clarify your purpose each day. What a glorious thought that God wants to praise us!…This study is a gift to the kingdom!"
Nancy Beach, Champion for the Arts, Willow Creek Association[/vc_column_text][/vc_column][vc_column width="1/3″][vc_column_text]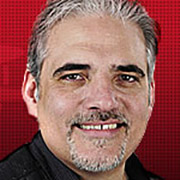 "Worship is not what we do but who we are. To me, this describes Dwayne Moore. The principles of this book have been birthed out of a lifestyle of worship he has lived. Such faithfulness as Dwayne's will surely garner some praise from heaven one day. I truly believe your life will be impacted as these teachings challenge you to be that 'living worship' to Jesus as well."
Rusty Nelson, Lead Pastor, The Rock Family Worship Center, Huntsville, Alabama[/vc_column_text][/vc_column][/vc_row][vc_row css=".vc_custom_1482906101964{margin-top: 10px !important;margin-bottom: 10px !important;border-top-width: 0px !important;border-bottom-width: 0px !important;padding-top: 0px !important;padding-bottom: 0px !important;}"][vc_column width="1/3″][vc_column_text]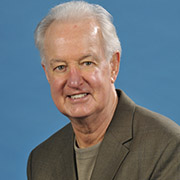 "Heaven's Praise is a dynamic book that will impact your spiritual walk in a powerful fashion. My advice: read and apply. The results will be eternal."
Pat Williams, Senior Vice President, Orlando Magic[/vc_column_text][/vc_column][vc_column width="1/3″][vc_column_text]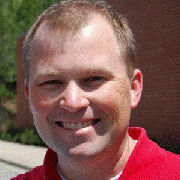 "It is one of the privileges of my life to have served alongside Dwayne Moore as his pastor and friend. I can tell you that Heaven's Praise: Hearing God Say "Well Done" is not just a book that he has written, but it is the passion of his life. This book is challenging me to live a greater life of obedience to the Lord, and I look forward to how God is going to use it in our church."
Dr. Randy Norris, pastor, The Station Church, Hoover, AL[/vc_column_text][/vc_column][vc_column width="1/3″][vc_column_text]

"You cannot rush through this book, it is so in-depth and heart transforming. As you continue to read and do the journal, it's more than just a good reading and became a deep revelation. It makes one see where you heart is now and how you can become by seeing who you really are in God. The author, Dwayne Moore, did an awesome job. I intend to read it over and over."
From an Amazon Reviewer[/vc_column_text][/vc_column][/vc_row][vc_row content_placement="top"][vc_column][vc_tta_accordion][vc_tta_section title="Additional Information" tab_id="1482902804441-e77b4998-1239″][vc_column_text]
Heaven's Praise is a 6-week daily, in-depth study with space to journal on each day.
Contains 30 total daily lessons and 30 daily responses for worship!

176 pages/perfect-bound paperback; Dimensions: 6″ x 9″ x .5″

Includes Small Group Sessions
Chapter Titles
Week 1: Think Right

Week 2: Aim Right

Week 3: Act Right

Week 4: Stay Right

Week 5: End Right

Week 6: Win Right
[/vc_column_text][/vc_tta_section][vc_tta_section title="Additional Reviews" tab_id="1482902804441-d2cf6872-fd8c"][vc_column_text]
"I recommend Heaven's Praise: Hearing God Say Well Done wholeheartedly. Filled with spiritual truth that will both encourage and stretch your faith!" –David Nasser, Senior Vice President for Spiritual Development at Liberty University

"Are you looking to grow in your love for Jesus? Heaven's Praise has the capacity to change how you view your time spent here on earth. Dwayne takes us into the throne room of heaven where we are worshiping Jesus face to face. With uncommon insight Dwayne reminds us that life is short, and to make every day count so we can one day hear Jesus say, 'Well done.' Dwayne has translated the complexity of heaven into a very real experience for the reader. You are left with an incredible glimpse into what heaven is really like!" –Rick Muchow, former Pastor of Worship, Saddleback Church

"Dwayne Moore, author of Pure Praise, has written another great resource for Worship Leaders, Pastors, Praise Teams, Choir Members and any Christian serious about worship. This book, like Pure Praise, is not written to be read through in a hurry. It is designed to be used as either an individual or group study spread out over a six week time period. The book is broken down into six weekly sections with five daily studies per section. While Pure Praise helped show us how we are to best praise God, Heaven's Praise develops the theme of God's response to our lifetime of praise. The book is an inspiration to study and will change the way the reader pursues a lifetime of worship."
–Sam Stack, worship leader, Folkston, Georgia

"Dwayne Moore has once again delivers a timely message on the importance of personal worship. Except this time, he points us toward heaven. This is an important, encouraging book for all believers who wish, one day, to hear those two beautiful words from our Savior…'Well done.'" –Jonathon Falwell Pastor, Thomas Road Baptist Church, Lynchburg, VA

"Engaging in this study will delight your soul and clarify your purpose each day. What a glorious thought that God wants to praise us!…This study is a gift to the kingdom!" –Nancy Beach Champion for the Arts, Willow Creek Association

"Heaven's Praise is the second of author Dwayne Moore's Bible Study books, coming after his well-received study book, Pure Praise.

While Pure Praise was aimed toward those in worship leadership, Heaven's Praise is meant for any believer who desires to one day hear God say, 'Well done, good and faithful servant.'

Built around the passage in Matthew 25:14-30, generally called 'the Parable of the Talents,' this six week study explores how we get from where we are, to becoming a person who will hear those words of blessing at heaven's gate. Each day's lesson builds upon the previous lesson, and includes space to respond to the lesson with a daily response and daily meditation.

We were taught to Think Right, Aim Right, Act Right, Stay Right, End Right, and Win Right. And all along the way were hundreds of scripture passages and insightful quotes from many sources, skillfully woven together by Dwayne's God-given wisdom and easy-to-follow writing style.

I highly recommend Heaven's Praise for anyone who cares enough about their walk with God to realize that there is room for improvement. If you have 'arrived,' this book isn't for you, but if you struggle with consistently being who God intends for you to be, and need some solid, scriptural help to get out of your rut and into obedience, then this study is what you need."
–Tom Cline, worship leader, South Carolina

"Having completed numerous Bible studies in the past, I found Heaven's Praise to be one of the best.

I think this study stands out because:
* the conversational style of writing kept me engaged
* the questions at the end of each day challenged me to take immediate action
* the author provided Biblical truths that are relevant to everyday life.

I highly recommend this book to be used by an individual as well as for a group study. I will definitely purchase another book by this author."
–Review from an Amazon reader

"This book, Heaven's Praise, is bedrock! Dwayne Moore lays a solid foundation for what it means to live an authentic Christian life that springs from the inside out. It is clear, cogent and concise, providing readers with plenty of airspace so they are able to breathe in what the Spirit of God is revealing to them. It begins at the heart of the matter; our intimacy with God and our motivation to bring him joy. Everything else flows from there. It is easy to follow, practical, and life-shaping. It is a great book for those who are just starting their journey with Jesus as well as for those who might get distracted along the way." –Stan Inouye President and Founder, Iwa

"This just might be the insight that gives weary modern Christians the fuel we need to finish the race. Highly recommended!" –Brett C. Blair President/CEO, ChristianGlobe Network

"Heaven's Praise provokes the mind and the spirit and should lead any serious Christian to new heights of service.… Intending to lead the reader to understand how heaven praises Christians, Moore succeeds in leading Christians to greater praise of God." –Dr. Robert Chambers Johnson Bible College, Knoxville, TN

"Don't we all long to hear, "Well done" from our Heavenly Father? Dwayne Moore's book addresses one of your deepest yearnings. If you enjoyed Dwayne's first book, Pure Praise, you'll love Heaven's Praise." –Rory Noland Heart of the Artist Ministries

"So many Christians suffer from what I would call 'low Christ-esteem.' They simply don't know or understand how precious they are to God. In Heaven's Praise, Dwayne Moore gives us an invitation to truly know God as 'Father' and to learn to listen and follow the direction He sets for our lives." –Craig von Buseck Ministries Director, CBN.com
[/vc_column_text][/vc_tta_section][vc_tta_section title="Companion Products" tab_id="1482902956277-9571e609-7ed7″][vc_column_text]
Go here to purchase the companion videos for Heaven's Praise.
[/vc_column_text][/vc_tta_section][/vc_tta_accordion][vc_btn title="ORDER HERE" color="orange" size="lg" align="center" button_block="true" custom_onclick="true" link="url:http%3A%2F%2Fwww.nextlevelworship.com%2Fproduct%2Fheavens-praise-hearing-god-say-well-done%2F|||"][/vc_column][/vc_row][/vc_section]