TAKE YOUR LEADERSHIP TO THE NEXT LEVEL!

October 16-20, 2017
Join us for what could be one of the most intense and insightful weeks of your ministry thus far! This is an "un-conference"–intentionally designed for a small group in a relaxed, "living room" environment. You will leave highly encouraged, with some clear direction about God's next steps for you and your ministry. Apply today.
Look at all you can experience!
A casual "living room" setting with a

small

group of worship pastors and leaders

In-depth teaching and discussion on worship and leadership

Customized and doable solutions and ideas for your ministry situation–no matter how small or large your church is.

Individual evaluation of and help with YOUR leadership and presentation skills

Up close and personal time with Dwayne Moore (author of

Pure Praise

) and other key worship influencers

Very unique and intimate mentoring environment. You will NOT feel like you're in a typical conference or classroom.

Behind the scenes first-hand look at worship planning, rehearsals and services at the host church.

Earn

3 course credits

toward a worship degree at Liberty University just by attending!

One price covers ALL your in-town expenses during the Intensive (lodging, meals, in-town transportation, & materials

.
Don't miss out! Space is limited! Apply now!
[vc_btn title="Complete your INTENSIVE application here" color="orange" size="lg" align="center" button_block="true" custom_onclick="true" link="url:http%3A%2F%2Fwww.nextlevelworship.com%2Fintensive-application|||"]
Recap Video
.
Dwayne Moore's Worship Leader Intensive is unlike any "conference" you've probably ever been to. In fact, we like to think of it as the "un-conference."
It's 5 days of powerful and encouraging Bible study and small group interaction with worship leaders just like you who want to sharpen their skills and deepen their effectiveness as ministers through music and the arts.
Who can come?
You must complete an application and be accepted in order to attend the Intensive. SPACE IS LIMITED to a small select group
You need to be one of the main worship leaders or pastors at a church, or you feel called of God to prepare yourself to be a worship leader in a church in the future
You must be willing to pass on to others what you learn from the Intensive
Why should I attend this Intensive rather than a major worship conference?
First of all, don't get us wrong. We love worship conferences and could recommend some great ones for you to attend. But if you are looking for a hands-on, in-your-face, personalized experience where you can get your questions answered about your particular situation, then Dwayne's INTENSIVE is for you. Dwayne loves to speak at conferences, and his ministry has organized several in the past. However, Dwayne wants worship leaders to see him and his praise team when they're not on the stage under the lights and at their "shiny best". He wants an environment where everyone can let down their guards and their facades. Ministry isn't always orchestrated and well-rehearsed. Dwayne wants worship leaders to experience life together for several intense days–sitting around on couches, talking honestly and searching deeply for ways to grow their groups and themselves.
Where Will We Meet?
Most of our group meetings in Dwayne's home–in a relaxed and casual setting.
What Will We Do?
The format of the week will look something like this: .        
Monday, October 16
Arrive that afternoon. (If you fly, we'll pick you up from the airport.) We'll all meet for orientation and our first session together with Dwayne around 4PM.

Then that evening, we'll throw some hamburgers and chicken on the grill at Dwayne's house and just enjoy laughing, talking and getting to know each other better. No doubt we'll end the night with some intimate and spontaneous worship time together.
Tuesday, October 17
Tuesday afternoon we'll get some hands-on training with Dwayne's staff on such things as loops and click tracks, sound and lights, worship planning software, etc. (Our promise is that everything we teach you will be doable in any size church, whether you're in a church of 100 or 1000.)

Tuesday morning Dwayne will again pour into us and lead us through a valuable discussion of our individual ministries–about where we are and where we believe God wants us to go. We'll each look at specific things we can do (or stop doing) to help grow our team numerically and spiritually.
Wednesday, October 18
We'll hit it pretty early that morning with Dwayne. He'll give us some strong biblical teaching on leadership and ministry. Then we'll each do some evaluation time of our personal leadership skills. The goal will be to uncover some of our weak areas and find ways to strengthen them, while a lead church in the area, getting a their perspective on how they do worship ministry.

Then Wednesday evening, we'll attend a service at the host church. Dwayne will be teaching that night and leading the congregation in praise. He's hoping all of the Intensives will sing with him on the platform on some of the songs.
Thursday, October 19
Thursday will be a special treat. That morning we will continue our journey through Joshua 1 as Dwayne helps you "navigate" where you believe God wants you to go next in your ministry.

Thursday afternoon we will have a "Listening Experience," where we get alone with God and think and pray through what He has taught us during the Intensive. For many who attend each year, this prayer & listening time is the most meaningful hour of the entire week.

Thursday evening we'll enjoy a great meal together.

Thursday's time will be worth all the money you invest on the Intensive! (But then again, the same could be said of the deep well of learning you will have already drawn from throughout the entire week with Dwayne and the other expert mentors!)

That evening we'll have another session with Dwayne and enjoy an unforgettable time of spontaneous, intimate worship.
Friday, October 20
Friday morning we'll gather for our final session with Dwayne, as well as recap what we've learned and experienced throughout this unforgettable week.

After one final lunch together, we'll say our goodbyes and go home more focused, more renewed and more encouraged in our ministries than we have been in years–guaranteed!
"If you feel like God has left the building, your life, or both, hold that thought. Because Dwayne Moore is going to teach you how God wants to saturate every nook and cranny, every nano-second of your existence."

– Sally Morgenthaler, author of Worship Evangelism
"Dwayne Moore has a desire to see the body of Christ truly understand what it means to honor God with our worship and let our lifesongs sing to God in spirit and in truth."

– Mark Hall, lead singer for Casting Crowns
"Dwayne Moore is one of the top worship leaders on the planet."

– Dr. Jay Strack, founder of Student Leadership University in Orlando, FL
"If you're looking for a way to grow in your knowledge of what it means to be a worship leader, to be challenged to take your ministry to the next level, and to connect with other worship leaders who are on the same journey as you, I would highly recommend Dwayne's coaching opportunities."  – Barry Westman, All About Worship.com
"Taking Dwayne's worship leaders course was far more than practical study for me. I have never experienced more spiritual nurturing and growth in such a short time. I was blessed with prayerfully planned topics in every session, praying together with God's children and a teacher yielding to the Holy Spirit and humble enough to accept different ideas from fellow worshipers. I came to this course with my mind and heart open and to hear God speak to me, but He did far more… HE SANG!!! The greatest result for me is having a much more intimate relationship with the Lord. I know that no matter where my walk with the Lord leads me, this experience has glorified Him and will ever make a difference in my life and the lives I influence. I encourage anyone interested or already involved in music ministry to take this course as an offering to our Heavenly Father… you will reap spiritual gifts and connections with His children that you've never imagined." – Kris LeDonne, worship leader
"Dwayne's class was awesome! I usually go the National Worship Leader Conference, but couldn't this year…His class was a great substitute!" – Rachael Jones, worship leader
"Dwayne has enthusiasm and a desire to train others—and he has lots of knowledge!" – Robert Grafton, worship leader
"I started this class on the verge of burn-out, frustrated and tired. But Dwayne has given me the tools to start again. I'm refreshed and equipped to do the work the Lord has called me to do." – Karelin James, worship leader
"I have grown so much…I would like our team members to take this course as well." – Eleanor Sheilds, worship leader
Dwayne Moore's Worship Leader Intensive is $1199. That price includes ALL your in-town expenses, including your *lodging, food, in-town transportation and materials. That's LESS than you would pay for most major conferences (when you include the cost of hotel, food, rental car, etc.).
Bring another worship leader or pastor from your church and receive $500 OFF their registration fee!
NOTE: If you apply and are accepted, you would pay half of the cost up front to confirm your place at the Intensive. You would then pay the remaining balance the last week of August, 2016.
Money Back Guarantee!

If you are not completely satisfied that Dwayne Moore's Week-long Intensive met up to your every expectation, then after the event

we will refund your money

(minus $200 for partial expenses).

Please look at the Pricing Tables below to see what you will get with each training option.

PAYMENT OPTIONS: We offer a payment plan for all our courses.  The TOTAL cost of the Intensive is $1199 (plus online fee). You can pay these in full or in installments leading up to the beginning of the courses. We will work with you to help make them as affordable as possible for you. If you can't pay the full amount up front, you can opt for the payment plan when you register online.

ABOUT INTENSIVE LODGING: During the INTENSIVE, registrants will either share a hotel room with another Intensive attendee (male with male and female with female) or stay in home of a church member. If you do not wish to stay in a home or share a room, you may request a private hotel room for an additional $400.

CANCELLATION POLICY: Should you not be able to attend the Intensive for a valid reason, then you may cancel before August 1 and receive a full refund (minus 15% for admin costs). If you cancel between August 1 and September 15, you can receive a 50% refund. If you cancel between September 16 and September 30, you can receive a 25% refund. There will be no refunds given for cancellations happening after September 30. To cancel you will need to submit your valid reason in writing via email to office [at] nextlevelworship.com. .
[vc_btn title="Register for the Intensive" color="orange" size="lg" align="center" button_block="true" custom_onclick="true" link="url:http%3A%2F%2Fwww.nextlevelworship.com%2Fintensive-application|||"]
Register online or call our office at 877-699-3226 to register!
Scholarships available!
Are you a bi-vocational minister? Or do you live in a third-world country and have very limited funds? At Next Level Worship, we are dedicated to making our resources affordable to everyone. So, if you need assistance with the tuition costs for our training courses, please contact us and request how to apply for one of our scholarships.   
Why does Dwayne charge to mentor? Is that biblical?
Dwayne does not apologize for charging a fee for his intense coaching opportunities. He has poured himself into many individuals over the years–beginning with a group of 6 friends he mentored while in college. In fact most of those he's discipled have gone on to faithfully serve God in many parts of the world. (One is even a professor at New Orleans Seminary, where he teaches many of the mentoring principles he learned from Dwayne!) Dwayne's motivation for mentoring is clearly not financial gain. Dwayne charges a fee for two reasons: 1. The greater the investment the greater the commitment and return. Jesus required his disciples to leave their jobs, their families, everything to follow and be taught by him. For a year and a half they did nothing but walk with him while he was on earth. Those men went on to change the world. The cost of discipleship has always been high. 2. "A workman is worthy of his hire." Dwayne's time–like yours–is valuable. He has a ministry and a family that demand a great deal of his time and resources. The fees he charges for coaching help support Next Level Worship, which in turn helps provide for his family and those on the NLW team.
Personalities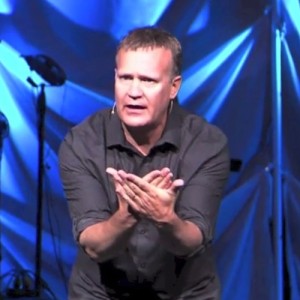 Dwayne Moore loves mentoring worship leaders and teams in worship! He brings 35 years of experience working with churches, praise teams and worship leaders to this Worship Leader Intensive. He has been on several local church staffs as a worship leader and teaching pastor, including being the lead worship pastor at the 5800-member Valley View Church in Louisville, KY. Dwayne has led and taught worship in over 1000 churches and conferences across America and in other parts of the world. His award-winning book, Pure Praise: A Heart-focused Bible Study on Worship, has been endorsed by some of the world's most noted worship authors and artists.
Dwayne writes a weekly column in Rick Warren's Ministry Toolbox called Building Strong Worshipers that reaches over 100,000 readers. He has led webinars for Worship Leader Magazine and spoken at the National Worship Leader's Conference. Dwayne is a partner faculty member at Liberty University's Center for Worship. In fact, Liberty requires Pure Praise in two of their worship degree courses. More about Dwayne
SPACE IS LIMITED, so unfortunately we may not be able to accept every application we receive. You will need to apply online. Thank you!
[vc_btn title="Complete your INTENSIVE application here" color="orange" size="lg" align="center" button_block="true" custom_onclick="true" link="url:http%3A%2F%2Fwww.nextlevelworship.com%2Fintensive-application|||"]