An experience like no other!
Our VBS mission trips include…
Hands-on ministry with Vacation Bible Schools in African villages

Ministry and worship opportunities in local African churches

Interaction with our Intensive School delegates from churches in many parts of the world

Powerful worship services led by our Next Level Worship team and international musicians and church leaders

Sightseeing opportunities and times to purchase souvenirs and gifts

Advance training and trip planning assistance from our expert staff
Fee per person is $1500 plus cost of flights. This fee covers all expenses once on the ground in Africa. Group rate for 5 or more is $1200 per person. (Costs for passport, visa, and any needed vaccinations must be covered separately by each individual. Those are not included with NLW fee.)
Locations in 2022
Tentative dates: July 30 – August 5, 2022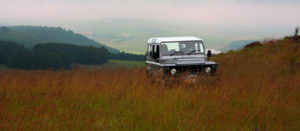 Nestled in the beautiful mountains of northern Zambia, Mkushi is a favorite vacation spot for many Zambians. Many speak English and the local economy is healthy. There are lots of children in the rural areas around Mkushi, so it's a great place for Bible schools!
Deadline to Raise Needed Funds
Help us train 100 leaders from 5 countries
IMPACTING CHURCHES
"I learned a lot about worship from NLW. My heart is so much excited to introduce this new teaching which our people never thought of it. I am working on creating a big network of churches where we can teach this 'next level worship.'"
–a pastor in India